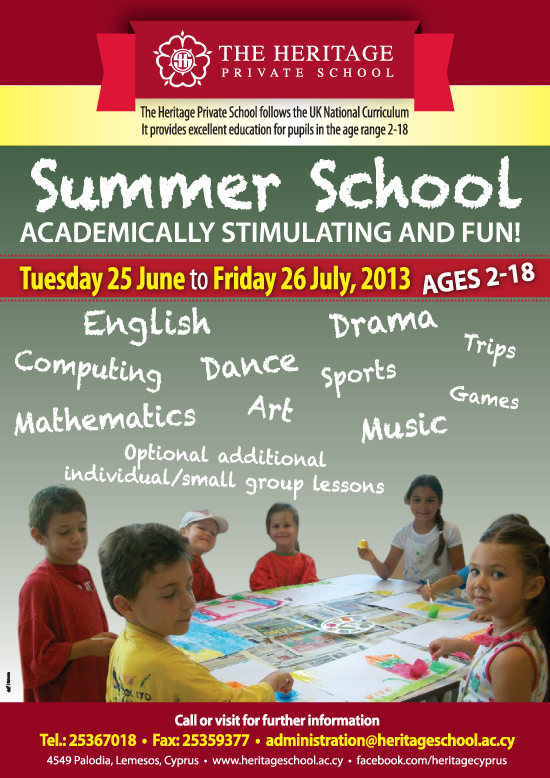 The Heritage Summer School offers students of The Heritage Private School and other young people the chance to enjoy a valuable and rewarding experience during the summer vacation in our excellent, fully air-conditioned facilities. This is a time for learning, fun, new challenges, exciting opportunities, and a great chance to make new friends!
The Heritage Summer School is approved by the Cyprus Ministry of Education & Culture.
It is a popular, well-established Summer School that runs annually for five weeks from the end of June to the end of July, every weekday. All 2 to 13 year olds are welcome for the main programme – you do not need to be a Heritage student – and flexibility allows attendance for anywhere between one and five weeks. The educationally stimulating and fun activities include art, drama, music, computers, sports and excursions.
All activities are organised and supervised by the School's highly qualified and experienced permanent staff, so the children attending remain in safe, professional care.
For the convenience of busy parents, the School also arranges a daily Summer School bus service with several Limassol collection points.
Optional intensive lessons are also offered (at an additional fee) for students of any age, to improve skills in English, Mathematics and many other subjects.